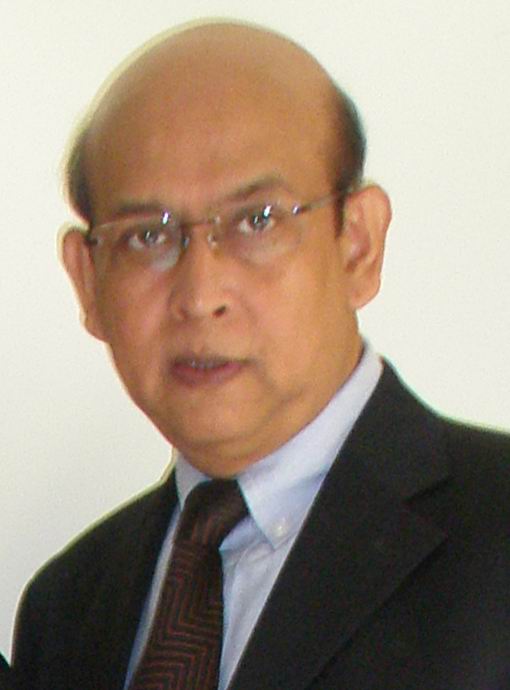 Utomo Thein Win, an Indonesian Citizen, is the President / CEO and founder of PT. Siberhegindo Teknik. He obtained his Bachelor of Civil Engineering Degree with honors from the prestigious Rangoon Institute of Technology (RIT) in 1975. He stood fourth out of 125 successful candidates despite hardships and several side jobs he had to do to be able to pay his tuition fees as his retired aging parents could no longer afford to fully support him in his senior years in the university. He continued his Master of Engineering Degree in 1987-89. From 1975 until 1979 he had worked as an Assistant Engineer at the Irrigation Department of Burma. He was assigned in the construction of Sedawgyi and Ngalaik Multipurpose Dam, Irrigation and Hydropower Projects in the central Burma, funded by the World Bank and Asian Development Bank. As his command of English was better than his colleagues thanks to his basic and high school educations taken at the Sacred Heart High School, he was given chance to work as assistant to senior consultants from the World Bank and Asian Development Bank, where he gained international experiences. He was also trusted by his superiors in the international selection and procurement of Engineering Equipments used for the construction. Four people who helped him at the Irrigation Department were then Assistant Engineer U Aye Ko, Executive Engineers U Thet Tin, late U Kyaw Sein and Asian Development Bank appointed Senior Project Manager late S.S. Lamba. By then it needed a long years of service for a young junior engineer like him to be promoted as there were qualified seniors queuing long before him. After working for five years as Irrigation Engineer, in 1980, he took the risk of taking chance to start his own business in Rangoon as the sole representative of a 120 year old Swiss Company named KERN & Co. AG. located in Aarau, Switzerland. At the beginning all the facilities he had got were an umbrella, public bus, public telephone, post office, public telegram and a friend named Mr. Rajendram helped type his letters. In the same year he was invited to KERN factory in Switzerland to attend three months trainings thanks to his same age close friend Rudolf Wasser's arrangements working then at KERN. That was his first time flying on a plane and having overseas visit to one of world's richest countries, which was a big excitement and challenge for a young Burmese born in a remote small town named Moulmein and brought up as a youngest from an ordinary humble five children family being the father only a railway station master. Such an overseas visit during 80's in Burma under military rule was tightly controlled and needed several approvals and guarantees. He appreciated and thanked to the Irrigation Department, Burma Survey Department and Settlements & Lands Department for their recommendations, as well as then lecturers at the RIT Civil Engineering Department, Dr.Win Thein, U San Hla Aung, U Thein Tan and his classmate late Miss Thein Thein Nwe and close friend U Hla Kyaw Min who all helped to sign his education bond then required by the Burmese Government to guarantee for his return after overseas training. In the 80's KERN & Co. AG was one of the top three of its kind of manufacturing companies in the world in high tech optics and electronics. "Kern Swiss" was a well known brand world wide by then and all major constructions and multi-purpose projects worldwide used Kern precision equipments. He was trained several times in Aarau in Switzerland during his service at the KERN & Co. AG. The employment with KERN in less than five years time brought him not only the worlds' class entrepreneur skill but also the fortune which he never had in his life before. Since then he has tied up with couple of worlds' leading Swiss Companies, Swiss Executives and Swiss Diplomats until today and travels to many parts of Switzerland almost every year to have business meetings. Switzerland is part of his life and his company PT. Siberhegindo Teknik is proud to be one of the routine sponsors of the Swiss National Day events in the Republic of Indonesia. There are always not less than five reputable manufacturers from Switzerland included as core agencies in Siberhegindo Teknik products portfolio till to date.

He married in May 1983 to Sandra Win who is a descendent of highly educated, respected, wealthy family from capital Rangoon. Sandra's father U Thein Tin w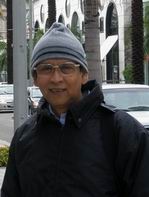 ho is well known as sportsman Dick Thein Tin during the 60's once held highest position at the Burmese Government Social Security Department and was accredited a best citizen "Wanna-Kyaw-Htin" award. Their grand wedding took place at the prestigious Inya Lake Hotel in Rangoon attended by dignitaries and respected guests. The young couple continued to work for Kern. In June 1985, he was invited by the United Nations Development Program, UNDP, to work as an Irrigation Engineer in Somalia in Africa. Although he accepted, it was a tough decision and risk for him by leaving his successful business behind with his family and to travel alone to a very poor country in Africa to take the challenge of harsh living conditions and to save lives and to explore new opportunities. Despite United Nations staff were granted diplomatic status, life was extremely tough for him at the beginning to get used to live alone in this sandy desert poor country where people are no longer able to work after noon time due to severe hot climate. He had cooperated with the staff of Somalia Water Development Agency in Somali capital Mogadishu to install submersible pumps and build up water distribution systems for human and livestock. He learnt how severe it was to survive and how difficult it was to obtain a drop of clean water and how tragic to see skinny human beings searching for a cup of drinking water the whole day and dying camels and cows on road sides and fields helplessly in those drought affected parts of the world. During the mid 80's, Somalia was a peaceful country apart from drought and its capital Mogadishu was a nice and busy city to live and work together with many multi-national aid agencies co-workers. Most of Somali people are simple, humble and cooperative. Despite dark skin Somali men and women are handsome and beautiful. It is regretful to see today that Somalia is disintegrated by militants, sea pirates and clans fights. After Somalia, he was assigned to work for the United Nations in Sudan in 1986 for several humanitarian and environmental development programs. During his United Nations assignments he had cooperated with many other international aid organizations such as Oxfam funded by British Government, GTZ funded by German Government, USAID funded by American Government and an independent aid agency named ELU-CARE. It was one of noble jobs in his life time being part of a United Nations' body and given chance to give voluntary services in poverty-stricken regions, thanks to the world class education and experiences he gained from the Rangoon Institute of Technology and Irrigation Department of Burma (now Myanmar). He always has strong desire and pleasure of meeting and communicating with his old teachers, seniors, classmates, old friends and relatives from Myanmar as his heart is still with them as many of them had contributed and helped in one or other way in his career. His early days following his father's stations, playing with his friends in Yangon, and small towns namely Moulmein, Sittaung, Tatung, Dabain, Wanetchaung, Waw and Pegu were unforgettable and still fresh in his mind. Today he is always ready and glad to help them back all he can and invite them to communicate with him. It has always been his utmost desire to be able to give world's best education and freedom of life to his children and to have his own companies and businesses during his life time despite there was only US$ 65 in his pocket when he left overseas for good. All the assets he had brought with him was he himself and his talent of foreseeing future faster, always well prepared to face challenges ahead and looking for solutions and way outs from any difficult and tough situations. He was taught throughout and his life was brought up since his childhood to thrive on risk and hardships. He believes that determination and perseverance can achieve the impossible.
In 1987 he was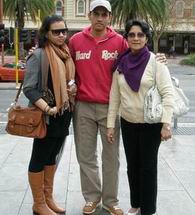 called back by Kern & Co. AG. to represent them as a Country Manager in the Republic of Indonesia during oil boom where he learnt how to run and manage business in Indonesia, thanks to his Indonesian old friend, late Eddy Saroha, owner of PT. New Module and old Swiss friend Max Grillmayer at Kern who helped him during his earlier years in Indonesia. The couple also always appreciate and thank to their cousin brother Medical Professor Dr. Abdul Hamid bin Abdul Rashid and family who helped them their stay in Malaysia on their way to Indonesia. In 1992, he was appointed first as Manager, then promoted to General Manager and eventually Managing Director of the world's leading Swiss Trading Company named Siber Hegner AG located in Zurich, Switzerland to establish technology operation in the Republic of Indonesia from scratch. In the 90s, Siber Hegner AG was one of top four Swiss Trading Companies with 125 offices worldwide. Two of his superiors' names at Siber Hegner AG, from whom he learnt a lot both good and bad were Tom Atkins and Tom Forster. Earlier years were extremely difficult to run a company under a nominee shareholder and to grow business as foreign ownerships of trading and distributions were not allowed during then President Suharto's regime until Suharto was ousted in 1998. It has always been an honor and privilege to serve for a world class Swiss Group of Companies managed by high class professionals where he gained and mastered unique knowledge and experiences in sales, accounting, management and entrepreneur skills. His highest appreciation and thanks will last forever to Siber Hegner top management located at the Wiesenstrasse 8, Zurich in Switzerland for all their entire trust and supports given to him, especially to his life time most trusted and respected boss and friend (name withheld) as well as the Chairman late Dr. Anton Hegner (former Swiss Ambassador to United States during President Ronald Reagan's times) and CEO Christophe Gautier who all trusted and granted him full charge in Indonesia. After serving for 10 years, in 2002, he retired from Swiss Group of Companies to concentrate on his family owned company PT. Siberhegindo Teknik to mainly provide value added service of selected world's reputable brands of products to Indonesian, South East Asian and Middle East Customers. Being honest, loyal and hard worker throughout his life and career, PT. Siberhegindo Teknik grows from a small sized to a medium sized company in less than ten years time remarkably with its own generated funds under his leadership and perseverance. Years of hard works finally paid off as today Siberhegindo Teknik's "brand name" "integrity" and "credibility" are well known and respected in the market and new and repeat businesses are constantly kept coming in. Today customers look for the "products" that Siberhegindo represents and sells, no longer other way around. Despite approaches from certain banks offering him loans, he prefers to retain Siberhegindo's double digit growth independently with his own generated funds until end of 2011. Offer from one overseas bank, after seeing Siberhegindo's impressive 2010 audit report and healthy cash flow was quite attractive and undeniable in 2011. As planned earlier, at a right time within 2011/2012 the possibility that Siberhegindo takes certain bank loans to buy a land to have own office and ware house at a strategic location within Jakarta, has finally been successfully done after due diligence in December 2011 by signing up with aforementioned reputable bank. 2011 was a milestone where Siberhegindo generated highest profit after tax and signed up for the first time with a reputable international bank to work together. He appreciates to the bank which shows full trust at Siberhegindo's outstanding performance, extends loans and to cooperate and become part of Siberhegindo's success. Since its establishment in 1993, PT. Siberhegindo Teknik is yearly and timely audited by world's reputable auditor, Grant Thornton International / Kreston International- Hendrawinata Eddy & Siddharta and maintain yearly a clean record with Indonesian Tax Authorities.
In 2008-2011, PT. Siberhegindo Teknik expanded into three operations in Jakarta strategic Tebet areas, including high level after sales service facilities
and showroom for world's most famous "Gilson Pipetman" Manual Liquid Handling products manufactured by Gilson SAS from France (Gilson SAS is Siberhegindo's first agency signed between one of its founder Mr. Eric d'Autry and Mr. Thein Win in 1996 and always retained as a Siberhegindo's key product. Picture right Siberhegindo Team with Gilson Family including Molly Gilson second right ), Sherwood Scientific Flame Photometers from United Kingdom, Biostep-Desaga Thin Layer Chromatograph from Germany, Ismatec/Idex Laboratory Analytical Peristaltic Pumps and Accessories from Switzerland/USA, Laser Technology Inc. Hand Held Lasers for Forestry and Traffic Control from USA, Fisher Research Detectors & Locators from USA, Maag Pump Systems Polymer, Extrusion and Industrial Pumps from Switzerland and SwissHutless race karts, parts and accessories from Switzerland. The elegant 100 square meters products Show Room cum Training Room was opened officially in April 2011 at the Ground Floor at Gedung Gajah (Just next to Commonwealth Bank of Australia) located at No.111, Jalan Dr. Sahardjo Raya in Tebet. Almost everyday interested customers visited to see the products, attended respective product training and seminars comfortably at the showroom which has ample car parking space. In 2012, Siberhegindo was proud to display Solar Powered Lamps at the show room manufactured by one of its trusted customers namely Sundaya. Handful of Sundaya Solar parts use Siberhegindo products and technology. In March 2009 and April 2011, Siberhegindo has invested two 3D Printing Machines complete with accessories in cooperation with the former management of Stratasys Inc.,USA to expand impressive fast growing high-tech business to accept 3D Model/Parts Designing and Printing Jobs from various manufacturing, health, education and research industries aiming to become one of top reliable business partner. It is a milestone for Siberhegindo Teknik to enter into high-tech new area partnering with 3D Printer Manufacturers. Worldwide, 3D printing and manufacturing business keep growing rapidly at 25% growth rate in all industries. By end 2011 Siberhegindo Teknik has installed 22 units of 3D Printing Machines already in Indonesia and he is fully confident to double and triple all Siberhegindo's products sales in 2015/2016 on this base. His ambitious milestone expansion is fully supported by all aforementioned principals, manufacturers and suppliers as well as by his loyal Indonesian customers. He has full confidence that growing 3D printing business will support significantly all other Siberhegindo's products in manufacturing, research, production, health and education industries throughout Indonesia and ASEAN countries thereby raise Siberhegindo to a unique new IT advance level. To complement all aforementioned business in line with growing software involvements, he also signed up with Alibre Software from the USA in November 2010 and Materialise Software from Belgium in September 2011. Today, Siberhegindo team can give complete training of Alibre Software for 3D industries and Materialise Software for advanced health care implant technology, in Jakarta, Indonesia. He believes it is highly important to stay in line with fastest growing software and information technology to stay ahead or at least parallel to companies in developed countries. Siberhegindo has thus never lagged behind in technology in marketing all its products. This is a unique advantage, in addition to entrepreneur skill that his team has learnt together with him while working in Siberhegindo.
Today PT. Siberh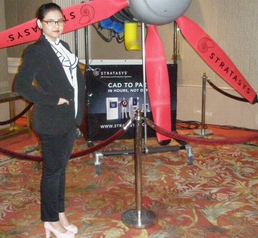 egindo Teknik is strongly self-financed and fully independent in making any strategic decisions and cleanly run organization with double digit growth of annual sales, income and assets with significant loyal customers network throughout Indonesia, Malaysia, Singapore and UAE. Majority of products handled by PT. Siberhegindo Teknik retain No.1 market share in the Indonesian market. PT. Siberhegindo Teknik will keep growing in future by careful business diversification and affordable acquisition. Despite success he and his staff of all levels are humble, down-to-earth, value their jobs, well disciplined, respect and serve their customers and business partners with full commitments. He as well as his staff are ready to serve 24 hours a day, 7 days a week, wherever it is. All Siberhegindo's staff are performance and result oriented and are rewarded according to their achievements. All of his key staff are informed monthly their individual operation costs and income and where they stand against their target and budget. Arrogant, greedy, non disciplined, lazy, short-sighted and having no sense of responsibility, habit of keep complaining and blaming staff neither last long in his company nor in other companies. Although affordable he does not use Mercedes Benz "S" Series like other CEOs and quite often he still flies economy class with his staff simply to save company's money. Being founder of the company, his foremost priority is to keep company's Balance Sheet healthy and secured than his own personal benefits. He has seen many companies and even banks go out of business or bankrupted either because of floated share value or CEOs' and Executives' excessive greed, self-styled image of themselves having heroic mentality, lavish life style, complacent attitude, looking for excuses, overly dependent on subordinates, overly dependent on shareholders' money, bank loans and less interest in looking into company's accounts and day to day basic activities. He enjoys working almost 12 to 14 hours a day and handles all big customers and key accounts and does visiting, meeting and negotiating with high level decision makers. Despite his busy schedule he always checks and controls account receivable, payable, cash flow, stocks, profitability of sales and monthly tax submissions. The company assets have grown almost 3 to 4 folds in 2010 which was a remarkable pace and growth. Last quarter sales and billing in 2011 were far above expectation thanks to remarkable demands from industries and repeat orders. Audited figures showed double digit income growth in 2011. The company, the products its supply and service, the revenue and income are now substantial and well above sustainable level. Repeat orders and business coming from old and new customers have shown the continuity and of growing trust at the company and its employees. Again, proud to mention without bank loans, overdue, bailouts and debts until end of 2011. He had foreseen 2012 will be much more challenging as there were great opportunities to tap the growing Indonesian middle class demands against crawling US economy, followed by a slowdown in China and most importantly, potential sovereign EURO debts defaults in Europe. The recessions mostly resulted from mess and bet made by some so-called heroic top class CEOs and Bankers who were yet inexplicably given vast payoff and golden parachute for leaving the posts, come and go as a cycle in different magnitudes. He and Siberhegindo are used to it, learnt from it and have enough experience to face and prepared for it. 2012 EBIT was almost two times that of 2011 thanks to Indonesian resilient positive 6.5% economic growth throughout 2012. Despite Indonesian economy slowdown in Q4, 2013 was also a profitable year. 2014 was again another consecutive profitable year despite uncertainties of Indonesian elections. 2014 EBIT at the end of Q4 is 1.4 times compared to 2013. Company assets have grown to almost 7 times with higher than expected Cash in Hands. For the first time in Siberhegindo's history main activities will take place in 2015 from its own elegant 200 sq meter 3 storey building on its own land.
Mr.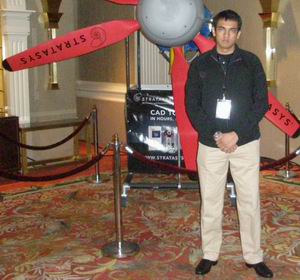 Win is still a key decision maker reinforced by his long time loyal and qualified finance and business managers, staff and fully supported by worldwide reputable suppliers and manufacturers. He and his staff travel to US, Europe, Australia, UAE and ASEAN countries round the year for technical trainings and business meetings. He has been praised by many of his high level colleagues and CEOs for his outstanding skill in maneuvering and developing a clean business at high growth with self generated funds without bank loans. He came through 1997-98 Asian Economic Crisis unhurt as well as global financial crisis in 2007-2008 followed by recession originated from US mortgage collapse. He, as well as Indonesia is resilient and better-positioned to face and weather future external shocks expected in 2012. By keeping his hope to build his legacy, he still works hard with his team, family and friends to achieve his ambition of having few more own companies by end 2015-16 also in Singapore (partly already been built in 2009 for trans-shipments), Malaysia, Dubai, Australia and USA. His wife Sandra Win who is also an Indonesian Citizen and Rangoon University graduate and his daughter Farida Win, an Accounting graduate from the Curtin University of Technology, Western Australia and son Ommar Win, a Public Relation graduate from the Indo Nusa / Western Australia Edith-Cowan University, who is also a certified Formula BMW racer, are now giving helping hands in the expanding operations. Working hard alone is not enough if someone is not in a fertile land. He always believes Indonesia is a beautiful and great country with vast opportunities to those who are, talented, patient, long-sighted, ambitious, honest, loyal, disciplined and hard working. It has been proved many times by Forbs Magazine that, there are handful of world's known, respected and powerful billionaires originated from Indonesian villages. Indonesia is rich in natural resources and one of few countries which could still retain positive 4.3% GDP growth during 2009 global economy downturn. Indonesia is Southeast Asia's biggest economy (USD 700 billion in 2011) and a member of G20 world's richest economies. Investors consider Indonesia as one of the most attractive markets in the world because the country's benchmark stock composite index rose highest to 87% at 2009 closing being world's second best performer just behind Shenzhen, China. Reasons behind are better-than-expected economic growth, perceived stability ushered in by the July 2009 peaceful elections of President Susilo Bambang Yudhoyono and general resilience to the global recession that dragged down many other nation's economies. Government has achieved in 2012 its targeted economic growth 6.5% (with GDP USD 900 billion) which is just below global powers India and China. Fundamentals are very strong that Indonesia is largely safe from global turmoil and again achieved 5.6% growth in 2013 with projected GDP USD 1,000 billion. A new civilian President Joko Widodo who was elected peacefully in 2014 assures to raise Indonesia economy up to 7% growth in his five years term starting October 20th, 2014. Indonesia is the only country in the world where largest Islam, third largest Democracy and Modernity coexist harmonically and thrive together. Indonesia is also a strategically important partner of United States, politically and economically. This tie has been strengthen further after US President Barack Obama's visits to Jakarta on 9-10 November 2010 and again to attend East Asia Summit in Bali on November 17, 2011 accompanied by then Secretary of State Hillary Clinton.
Mr. Win is also a permanent and an active member of Swiss Business Forum, European and United States Business Chamber of Commerce in the Republic of Indonesia. He resides with his family in the posh and exclusive Menteng area in Central Jakarta not far from the place where the United States President, Barack Obama, once lived with his American mother and Indonesian step-father and studied during his childhood. Mr. Win and his family do charities round the year both in Jakarta and Yangon. He always helps less fortunate young and old people of all religions as much as he can and he still keeps his hope of becoming one day a philanthropist like Microsoft Corporation co-founder Bill Gates and Billionaire investor Warren Buffett.

To contact Utomo Thein Win, click here.

Pictures Above: Mr. Win in Perth- Australia (Aug 2008), Mr. Win at Rodeo Drive, Beverly Hills, Hollywood- USA (Jan 2008), (Farida, Ommar & Sandra in Perth- Australia (Aug 2008), Farida Win at Stratasys, USA Conference (Jan 2010), Ommar Winat Stratasys, USA Conference (Jan 2010), Materialise Software Meeting in Kuala Lumpur (Sept 2011), Farida Win and Ommar Win at Gilson Seminar in Phuket, Thailand (Sept. 2013)